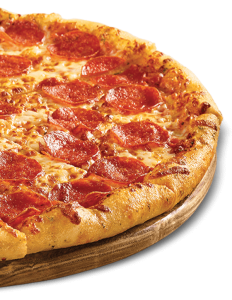 Mondays
Catfish Willy's – $1.99 kids meal with the purchase of adult meal
Grandy's – 99¢ kids meals with the purchase of regular adult meal
TGI Fridays – free kids meal with the purchase of adult entrée for kids 12 years and younger
Moonlite Bar-B-Q Inn – kids 10 and under eat free on Monday night at Moonlite from 4-9 p.m. (limit 2 free kids buffets per adult buffet purchase)
Chic-fil-A – the first and third Monday in March and April kids eat free with purchase of an adult meal
Zaxby's – kids meals are 99¢ (up to 3 kids) with the purchase of an adult meal from 5-8 p.m.
O'Charley's – free kids meal for kids 10 and under with the purchase of an adult entrée
Tuesdays
Beef 'O' Brady's – free kids meal with the purchase of adult entrée from 4 – 8 p.m. for kids 12 years and younger
Denny's – 2 free kids meals per adult meal purchase
Fazoli's – 99¢ kids meals with the purchase of adult meal up to 3 meals with the purchase one entrée
Pizza By the Guy – 1 free buffet for kids 10 and under with adult purchase with a drink on Tuesdays from 5 – 8 p.m.
Pizza Hut – 1 free child buffet with the purchase of adult buffet from 4:30 – 7 p.m. at the South Frederica location
Salsarita's – free kids meal with the purchase of $5 or more adult entrée; dine in only
O'Charley's – free kids meal for kids 10 and under with the purchase of an adult entrée
Wednesdays
McDonald's – Happy Meals are $1.99 from 4-7 p.m., dine in only
Firehouse Subs – kids under 12 eat free all day with purchase of adult meal; up to 2 kids per adult
O'Charley's – free kids meal for kids 10 and under with the purchase of an adult entrée
Thursdays
Bee Bop's – free kids meal with the purchase of adult meal after 5 p.m. for kids 12 and younger
O'Charley's – free kids meal for kids 10 and under with the purchase of an adult entrée
Dairy Queen –  $1.99 kids meals. Limit 2 kids per combo meal at the Frederica St location
Fridays
O'Charley's – free kids meal for kids 10 and under with the purchase of an adult entrée
Saturdays
Maloney's – free kids meals from 11 a.m. – 2 p.m.
Texas Roadhouse – 1 free kids meal per adult entrée from 11 a.m. – 3 p.m.
Lure Seafood & Grille – free kids meal with purchase of adult entrée
Wheatgrass Juice Bar – free kids smoothie with adult purchase
Long John Silver's – kids meals are $1.99 all day
O'Charley's – free kids meal for kids 10 and under with the purchase of an adult entrée
Sundays
Briarpatch – 1 free kids meal per adult entrée for kids 10 and younger
Maloney's – free kids meals from 11 a.m. – 2 p.m.
Salsarita's – free kids meal with the purchase of $5 or more adult entrée; dine in only
Texas Roadhouse – 1 free kids meal per adult entrée from 11 a.m. – 3 p.m.
Pizza By the Guy – 1 free buffet for kids 10 and under with adult purchase with a drink on Sundays from 11:30 a.m. – 2 p.m.
O'Charley's – free kids meal for kids 10 and under with the purchase of an adult entrée
Firehouse Subs – kids under 12 eat free all day with purchase of adult meal; up to 2 kids per adult
*The Kids Eat Free list is subject to change. Please contact restaurants to ensure their participation.
Report Card Incentives
Orange Leaf – Bring in your report card and receive $1 off yogurt; a report card with straight A's will receive a small cup free.
Ritzy's (Both locations) – Ritzy's has a "Scoops for Scholars" program. Students can bring in their report card each grading period to earn treats for each "A."
1 A = flavored soft drink (cherry, vanilla, or chocolate)
2 A's = single scoop of ice cream
3 A's = your choice of a hotdog, coney, hamburger, or cheeseburger
4 A's = double scoop of ice cream
McDonald's – All five Owensboro McDonald's decided this school year that they will award a free Happy Meal to any student who gets straight As on their report card.
Family Video (1212 JR Miller) – During the month of June, you can take your end of the year report card to Family Video. Your child will receive a voucher for a free movie/game rental for every A (or equivalent) they received in a core class for the year.
Krispy Kreme – A free glazed donut for every A, up to 6.
Chuck E. Cheese in Evansville – A child can receive 10 tokens with a purchase if they bring in their report card.
Sky Zone in Evansville – All As (or equivalent) receives a free 1-hour jump ($16 value) and A/B (or equivalent) receives a free 30 minute jump ($12 value).
FYI: Report cards should be sent out around the third week of March and at the end of the school year!